Learn More
Engaging with Communities
What it means to us
Engaging with the communities, groups and organizations that are impacted by our operation has been important to us from the very beginning. Whether it's our First Nations partners Stk'emlúpsemc te Secwépemc, close neighbours who live near our site, local non-profits who seek our support for projects, or community organizations that advocate for the environment, we value the relationships we have and the feedback we receive. These relationships are a key part of our Sustainability Strategy, and you can learn more about New Gold's social commitments here.
We welcome and encourage your feedback. For more information, or to identify as a community of interest group, please visit our Get in Touch page.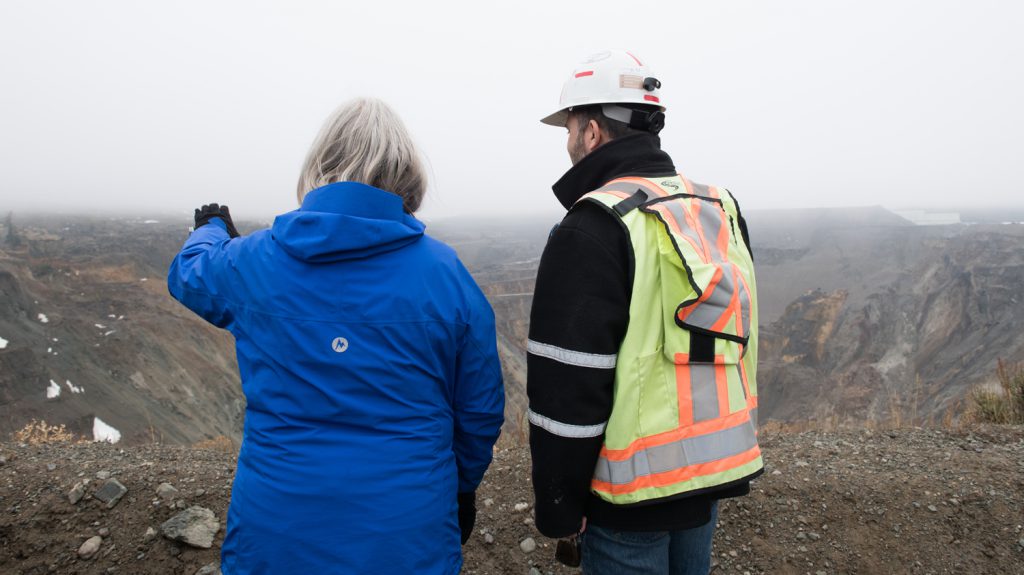 First Nations Partnerships
New Afton is grateful for the opportunity to live and work within the traditional territory of the Stk'emlúpsemc te Secwépemc Nation (SSN) and work together with Tk'emlúps te Secwépemc (TteS) and Skeetchestn Indian Band (SIB) for a stronger future. In 2021, SSN and New Gold entered into the Cooperation Agreement replacing the existing Participation Agreement, which was signed in 2008. This modernized Cooperation Agreement seeks to build on the mutually beneficial working relationship that fosters an understanding and awareness of the parties' respective interests. A consent-based decision-making process based on Secwépemc law and legal standards encourages the parties to work together to secure and maintain SSN's consent to the project. We also strive to give back to local communities through scholarship and bursary opportunities for TteS and SIB members.
Community Partnerships
New Afton is committed to fostering education, training, and research opportunities in mining-related industries through several partnerships with TRU. Our operation is a long-time participant in the university's co-op employment program which sees a number of co-op students obtain employment each year in a variety of departments, helping students gain vital paid work experience in their field. In addition, New Afton partnered with TRU and the Mining Industry Human Resources Council in 2019 to develop a successful underground mining cohort program, bringing 59 new miners to New Afton mine since 2019. New Afton is also a contributor to the Natural Sciences and Engineering Research Council Industrial Research Chair program.
As part of our Emergency Preparedness Plan, New Afton Fire & Mine Rescue maintains a two-way mutual aid agreement with the City of Kamloops allowing both New Afton and the City to draw upon each other's firefighting resources in times of emergency.
New Afton has maintained a long-standing relationship with the NCC. New Afton partnered with the NCC to support the creation of the Napier Lake Ranch conservation area in 2014 and the Warner Philip conservation area in 2011.
Since 2013, New Afton has provided funding to Earth Rangers to provide their in-school assembly program to students in elementary schools in the Kamloops area.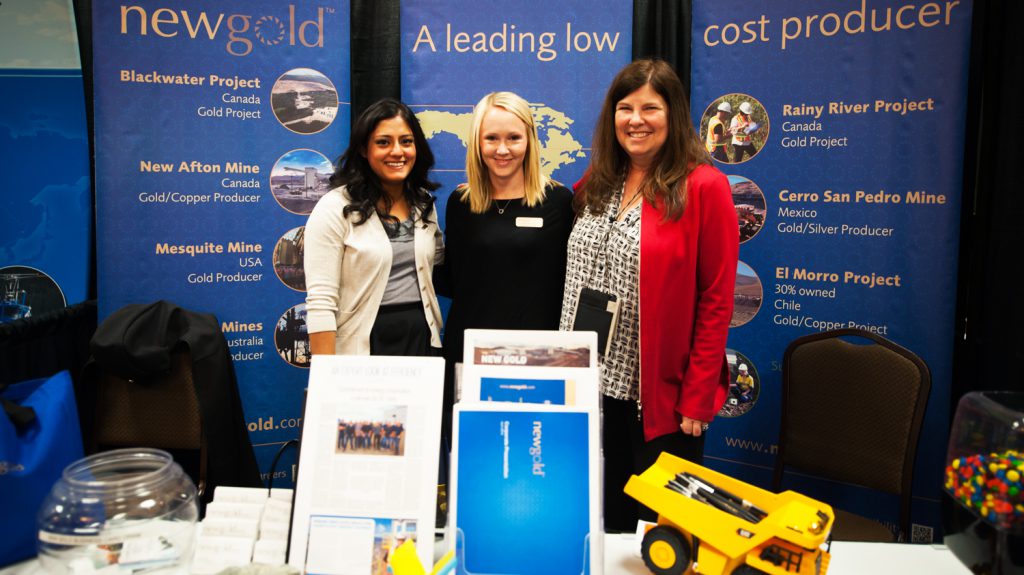 Community Engagement
New Afton representatives are part of both the Kamloops Air Quality Roundtable and the Community Health Action Committee. Whether a team of employees is participating, a New Gold booth is set up, or a piece of equipment is on display, you can find New Afton throughout the community at a wide variety of events.
System and Standards
The foundation for our workplace culture comes from our Health and Safety Management System, which outlines the policies and procedures that inform our day-to-day operations. The management system ensures compliance with permits, as well as mechanisms to drive continual improvement and innovation. The management system is Certificate of Recognition (COR) certified through WorkSafe BC and is audited annually to measure implementation and identify opportunities for improvement.
Community Investment
Our Community Investment Program reflects our company belief that communities should benefit from our operations in both the short and long term. We strive to support initiatives that have meaningful impacts on the community of Kamloops and align with our values of integrity, commitment, teamwork, creativity, and people and communities.
For more information, or to identify as a community of interest group, please: