Learn More
Fostering Employee Wellbeing
What it means to us
The health, safety and wellbeing of our employees is at the core of everything we do, as we believe people are our greatest asset. Creating a workplace culture that focuses on training and development, hazard identification, monitoring and reporting, incident investigation and positive feedback is an integral part of our work.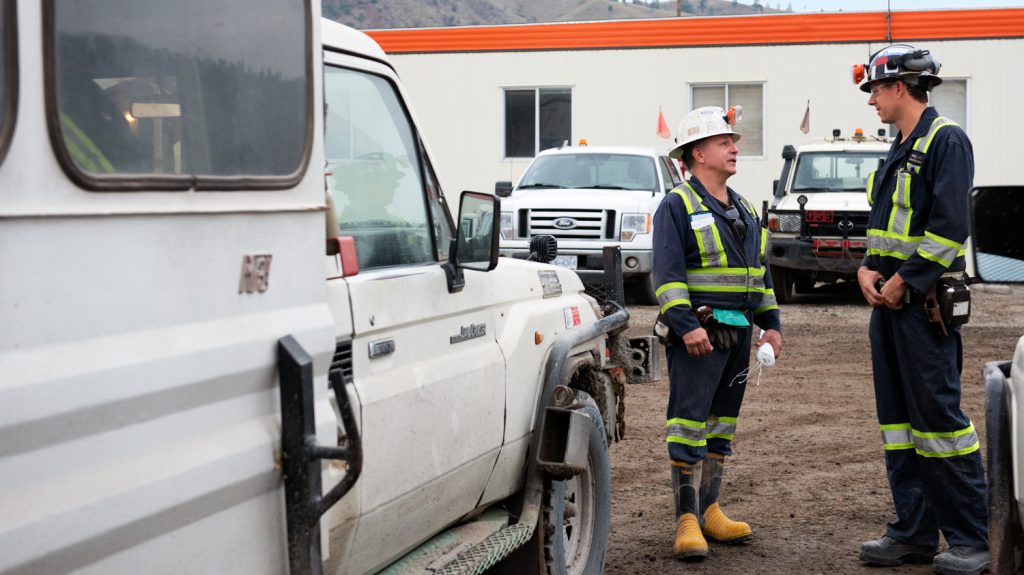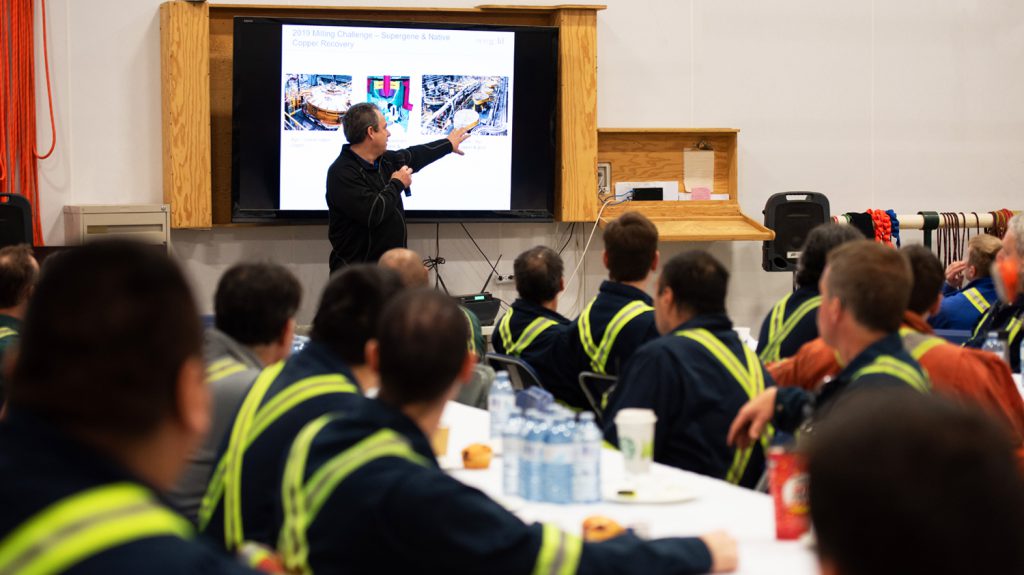 Mental Health and Wellness
Beyond personal protective equipment and safe operating procedures, managing employee health, safety and wellness at New Afton incorporates many facets of employee wellbeing. We manage comprehensive injury-management and return-to-work programs, as well as workplace ergonomic assessments, mental health first-aid training for supervisors and employee wellness campaigns. This comprehensive approach that considers all facets of health, safety and wellness is key to our success.
Fire and Mine Rescue
New Afton maintains a 45-member Fire and Mine rescue team that is equipped to respond to site emergencies as necessary. This program provides development opportunities to employees seeking ways to learn new skills and contribute to the safety of the operation. The team trains regularly and competes provincially and nationally. As part of our Emergency Preparedness Plan, New Afton Fire & Mine Rescue maintains a two-way mutual aid agreement with the City of Kamloops allowing both New Afton and the City to draw upon each other's firefighting resources in times of emergency.
System and Standards
The foundation for our workplace culture comes from our Health and Safety Management System, which outlines the policies and procedures that inform our day-to-day operations. The management system ensures compliance with permits, as well as mechanisms to drive continual improvement and innovation. The management system is Certificate of Recognition (COR) certified through WorkSafe BC and is audited annually to measure implementation and identify opportunities for improvement.