New Afton Targets 10,000 Hours of BEV Utilization
At New Afton, our BEV story began in 2015 while exploring the feasibility of expansion into the C-Zone ore body. During this time, heat was recognized as a key factor affecting mining at that depth and the tethered electric vehicles of the day were shown to have specific benefits relating to reduced heat production. The development of this conversation in parallel with the development of BEV technology has brought us to a point where New Afton has trialed six different types of BEV equipment, now has four pieces of BEV equipment operating within our fleet. This year we plan to add two more BE haul trucks to the fleet. With the vision of being a leader in the mining industry, our investment in technology gives us confidence that for our C-Zone fleet we will have invested in the right equipment to align with both our production and energy goals, while allowing us to realize unique health and safety, productivity and social responsibility benefits along the way. This past year we were able to surpass our stretch-target of 6,000 hours of BEV utilization by 5%, and for 2023 a meaningfully increased target of 10,000 hours of BEV utilization was set with the aim of furthering the integration of this technology while realizing a myriad of other working benefits, as follows:
From a health and safety perspective, key benefits of BEVs include reduced heat as well as dramatic reductions in both diesel particulate matter (DPM) and respirable dust in the working environment. Illustrating this point, a recent Natural Resources Canada (NRCan) study at New Afton demonstrated a 3.3 degree difference in ambient temperature, a 100% reduction of DPM and a 78% reduction in respirable dust in headings where BEV equipment was operating – all huge wins for our team members in reducing the risks of heat exhaustion and respirable irritants, while also reducing impediments to operations in C-Zone.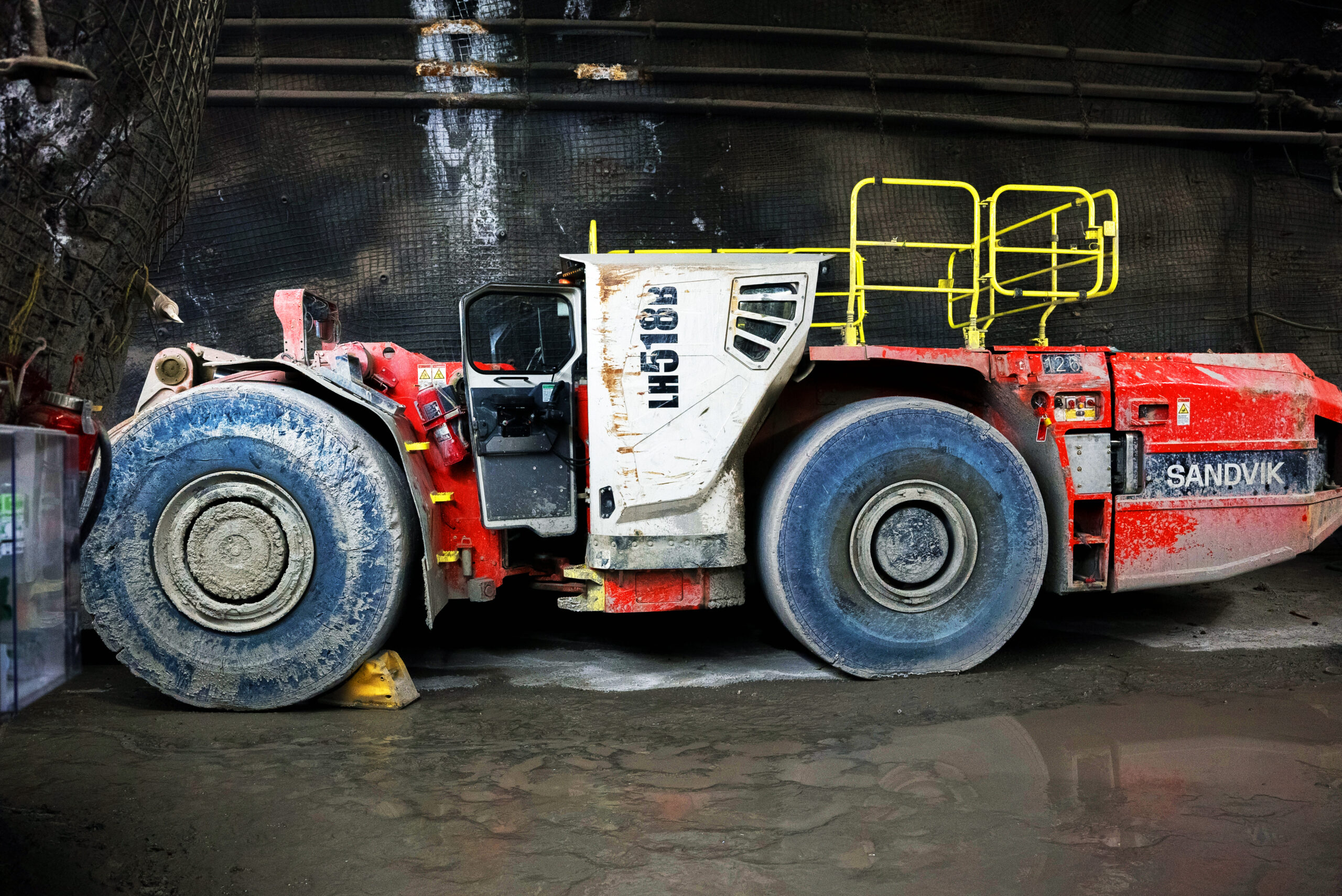 From a productivity standpoint BEVs show the potential to increase production, specifically within the bottleneck of getting ore to the gyratory crusher. As an example of this, the New Afton NRCan study showed our BEV haul trucks to have an 11% higher max payload capacity and travel an average of 2.66x faster up a 12-17% grade, fully loaded. BEV operators also commented on the productive benefits of the BEV's 100% availability of hydraulic power relative to diesel equipment. From a daily service time perspective, while BEVs need to swap batteries multiple times per shift, diesel equipment's start up (and fueling) procedure takes much longer, and thus makes any overall difference negligible. And while periods of technology development come with their own unique set of challenges, the New Afton team has shown itself well capable of taking on such a project in order to prove our BEV fleets' benefits and productivity potential for C-Zone – benefits that offer the potential to scale as we optimize BEV use, and the processes surrounding them as well as make mine design adjustments in order to realize overall operating efficiency gains.
Lastly, from a social responsibility perspective, switching 10,000 diesel engine hours to equivalent BEV utilization can result in the equivalent reduction of 359,600L of diesel fuel consumed and 1,320 tonnes of CO2e emissions this year – an emissions equivalent to taking 287 cars off the road in 2023. New Afton is optimally positioned to charge our BEVs with cleanly generated hydro-electric power, and our BEVs also benefit from the ability to regenerate their battery charge when travelling downhill – both factors that make great sense from a social responsibility perspective. Lastly, since BEV utilization is only calculated while the vehicle is in motion (as opposed to for a combustion engine, where engine hours are calculated any time the engine is running, even while the vehicle is stopped) it is common industry practice for 1 hour of BEV utilization to equate to 1.3 diesel engine hours, further increasing the relative measured impact we have spoken to from this transition in technology.
All in all, New Afton is set to expand its role as a leader in the mining industry and our transition to BEVs for our C-Zone fleet is evidence of this. We would like to thank the many parties that have been involved in this project to date and are excited to share updates and milestones as we progress into the future.