Fire & Mine Rescue and Community In-Kind Donation
British Columbia saw a highly active wildfire season this past summer, due to extremely hot temperatures and a dry climate. Locally, New Afton's Fire and Mine Rescue team was able to assist with support on several fires in the surrounding area.
New Afton and Kamloops Fire Rescue share a mutual aid agreement. During the Juniper Ridge fire on July 1, 2021, New Afton was able to send a fire engine to the city to assist in firefighting efforts. New Afton was also able to respond to several fires including Lytton Creek, Duffy Lake, Red Lake, Sicamous, and Logan Lake, upon request from the Office of the Fire Commissioner and Kamloops Fire Centre.
"This summer was definitely beyond what we've seen historically," said Andrew Horton, New Afton's Emergency Response Coordinator and Fire Chief. "Any support we can give to the province in a state of emergency, we will."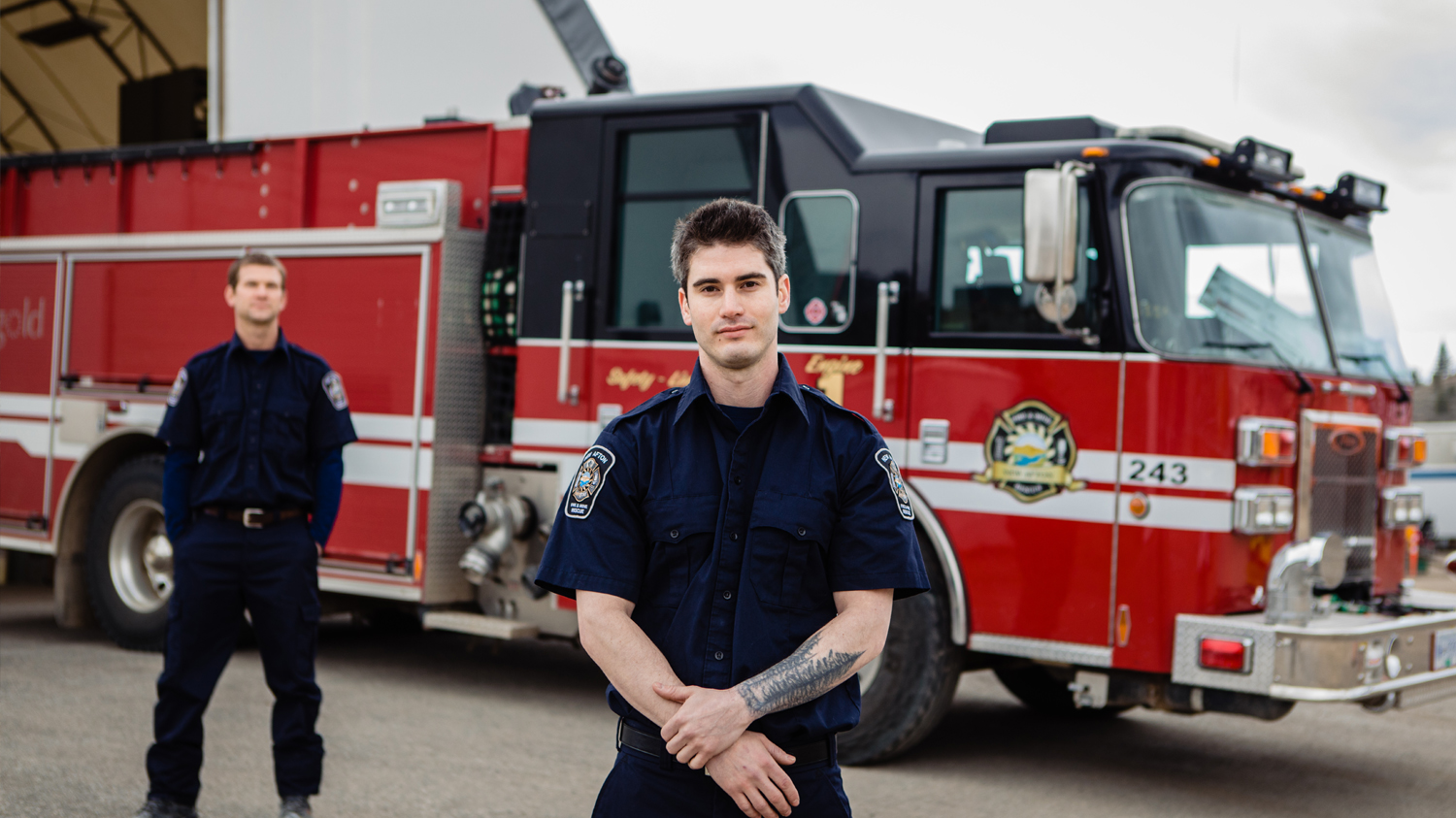 The Fire and Mine Rescue team consists of 45 members trained to the National Fire Protection Association standard—a gold standard in firefighting training. They sent four personnel and a fire engine to assist with evacuation, structure protection and patrol in Logan Lake.
"We train in a lot of different disciplines," Horton said. "We do yearly wildland training in the spring, so that we are prepared for things to come."
While dispatched out to assist with other fires, site safety remains the priority and they ensure they have the capacity if there were to be an on-site emergency.
The Fire and Mine Rescue team was not the only way New Afton was able to support wildfire fighting this year. A phone call from a neighbour in Venables Valley resulted in a donation of used totes that New Afton had on hand. Venable Valley, which is considered a high-risk wildfire area, repurposed the totes as water tanks in the backs of trucks. They were able to act quickly when wildfires ignited in their rural area.
"These tanks are very useful in a number of ways for such rural dwellers," said Jim McComb, Venables Valley resident. "With so many fires happening, government resources are spread very thin, so it is not possible for them to respond in a timely manner to new fires. We had three fires break out in five days here, two of them just five minutes from my home. A fast response to a small fire can stop it before it becomes catastrophic."